50+ Years and Still Going Strong
In 1957 Robert Herzog opened the doors of Herzog Motors in Beaverton, Oregon. Today this dealership is owned and operated by his son Mike Herzog and partner Jim Meier. Founded in 1991, Herzog-Meier Auto Center is the compliment of both Herzog Motors and Jim Meier, Inc. Over the years our business has collectively sold vehicles from 15 automobile franchises: Simca, Fiat, British Motor Cars (MG, Triumph and Jaguar), Lotus, Yugo, Saab, Peugeot, Volvo, Oldsmobile, Mazda, Subaru, GMC Truck, Pontiac, Mitsubishi and Volkswagen.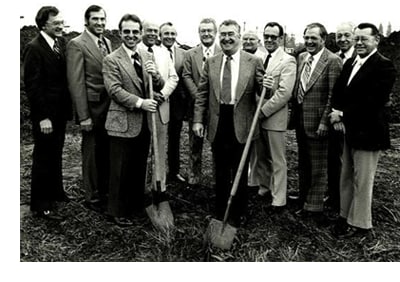 Today Herzog-Meier is the home to Volkswagen, Mazda and Volvo - and we reside in the same 7.5 acre facility on which Herzog Motors built and moved to in 1977. In 1979 Volvo wrote in their dealer publication Perspective, "The expanded operation has three good things working for it: experienced personnel, effective merchandising and quality service."
Almost 30 years later the family oriented culture on which Robert Herzog founded his business in 1957 continues in this tradition, providing the finest in new car ownership in the Pacific Northwest. With 100+ employees and a customer base of more than 30,000 Herzog-Meier is a thriving dealership in the Portland metropolitan area. The Portland market consists of nearly 3 million residents and recognizes the Herzog-Meier name for quality product and superior customer service.
Family Environment For Customers and Employees
Herzog-Meier Volkswagen Showroom Employee involvement in annual activities like golf tournaments, picnics and monthly summer barbeques are part of the tradition at Herzog-Meier. Everyone is welcome and the employees of Herzog-Meier and their families always leave with a smile.
We consider all of our customers to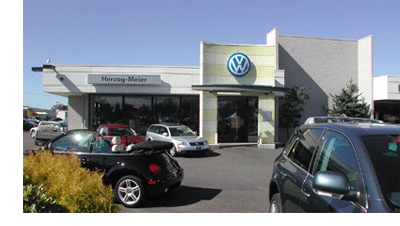 be family members, and we encourage you to visit our dealership today to experience this for yourself. You'll love our huge inventory of new and pre-owned vehicles, low prices and friendly, relaxed environment.